CENTRAL ENROLLMENT CENTER
BUSD District Office 551 S. Ave H Barstow, CA 92311 The small building!
Phone: 760-255-8800 Email: Enroll@busdk12.com Fax: 760-255-8191

Walk-In Hours
Phone Assistance
Mon-Fri: 7:30AM - 2:30PM
Mon-Fri: 7:00AM - 3:30PM
Apply for Barstow Fine Arts Academy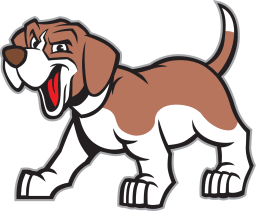 If you wish to apply to Barstow Fine Arts Academy for the 2023-2024 school year, please click on the link below to be redirected to their application portal website.
4k/tk/Kindergarten Enrollmnets for 2023-2024 School Year all will begin April 3rd. enrollments must have updated shot records, physical, and dental completed before enrolling your child.
Age Requirements for:
Pre-School/4K-Child must turn 4 between April 3, 2023 and December 2, 2023
Transitional Kindergarten (TK)-Child must turn 5 between September 2, 2023 and April 2, 2024
Kindergarten-Child must turn 5 years old before September 1st, 2023
Please scroll down for more information on enrollment. Physical and dental forms can be found below.
Online Registration for New Families
Parents who wish to enroll their new student or those that do not have a parent portal may click on the link below. This link will take you to an external site to begin your online registration. For the best enrollment experience, use a desktop or laptop.
For a list of required documents scroll down to Enrollment Information.
Central Enrollment Center has computers available to parents to complete an online registration.
Annual Online Registration Update for Returning Students/Existing Students
For Parents with returning/existing students that have an Infinite Campus portal set up, please click the image below to login into Parent Portal and submit an online registration or update your information for the upcoming school year. Annual Updates open tentatively on, July 1st and close on October 1st.
Infinite Campus Portal
IC Parent Portal Instructions
If you DO NOT have a parent portal set up please follow the following steps to activate your portal.
To obtain your Activation Code (GUID number) contact your child's school site or you can visit the CEC.
Click Here to be redirected to the parent portal link.
Click the Campus Parent button
Click New User?
Enter your Activation Key
Enter your information to create your account
After your account has been created, return to log in screen to enter your Username and Password.
For more detailed instructions please click here.